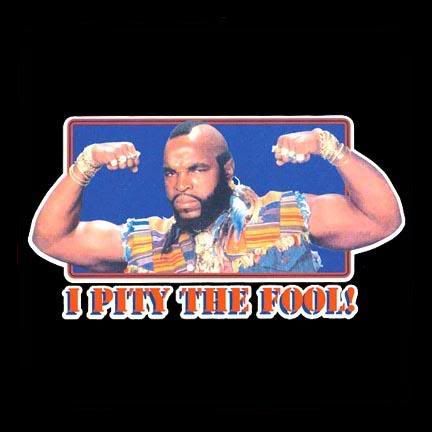 I've been reading the book of Proverbs for quite some time now. A chapter a day. I don't think I ever get tired of reading it. However, lately, I can't help but notice something, and it has been disturbing me.
In these wise words we find descriptions of 'the fool'. And let me tell you what. I'm finding myself in these descriptions:
Proverbs 12.15-16
" The way of a fool seems right to him,
but a wise man listens to advice.  A fool shows his annoyance at once,
but a prudent man overlooks an insult."
Proverbs 12:23
"A prudent man keeps his knowledge to himself, but the heart of fools blurts out folly."
Proverbs 18:2
"A fool finds no pleasure in understanding but delights in airing his own opinions." (OUCH!)
Proverbs 18.6-7
"A fool's lips bring him strife,
and his mouth invites a beating. A fool's mouth is his undoing,
and his lips are a snare to his soul."
Proverbs 20:3
"It is to a man's honor to avoid strife, but every fool is quick to quarrel."
Proverbs 29:11
"A fool gives full vent to his anger, but a wise man keeps himself under control."
I don't really think an explanation is really necessary here. I think you get the point. So what about you? Are you a fool? I play the fool far to often, and far more than I care to admit. My mouth can certainly get me into some trouble. There are times I give full vent to my anger and frustration. Times when I find myself quick to quarrel and to tell my own opinions.
I don't want to be the fool. I want to be wise. I want words of wisdom to come forth! Proverbs 31.26:
"She opens her mouth with wisdom,
And on her tongue is the law of kindness."
Won't you join me in being more aware of our words? Of choosing them carefully and with wisdom? Of holding our tongue so that we aren't the fools?
I would love to be friends!
You can subscribe by email or connect with
Are you encouraged by The Imperfect Housewife?

If you feel led to give back, here is one way you can do that:

Share My Button!

<div align="center"><a href="http://www.theimperfecthousewife.com" title="The Imperfect Housewife"><img src="http://i1211.photobucket.com/albums/cc435/ghangw37/newbutton-1.jpg" alt="The Imperfect Housewife" style="border:none;" /></a></div>

Categories